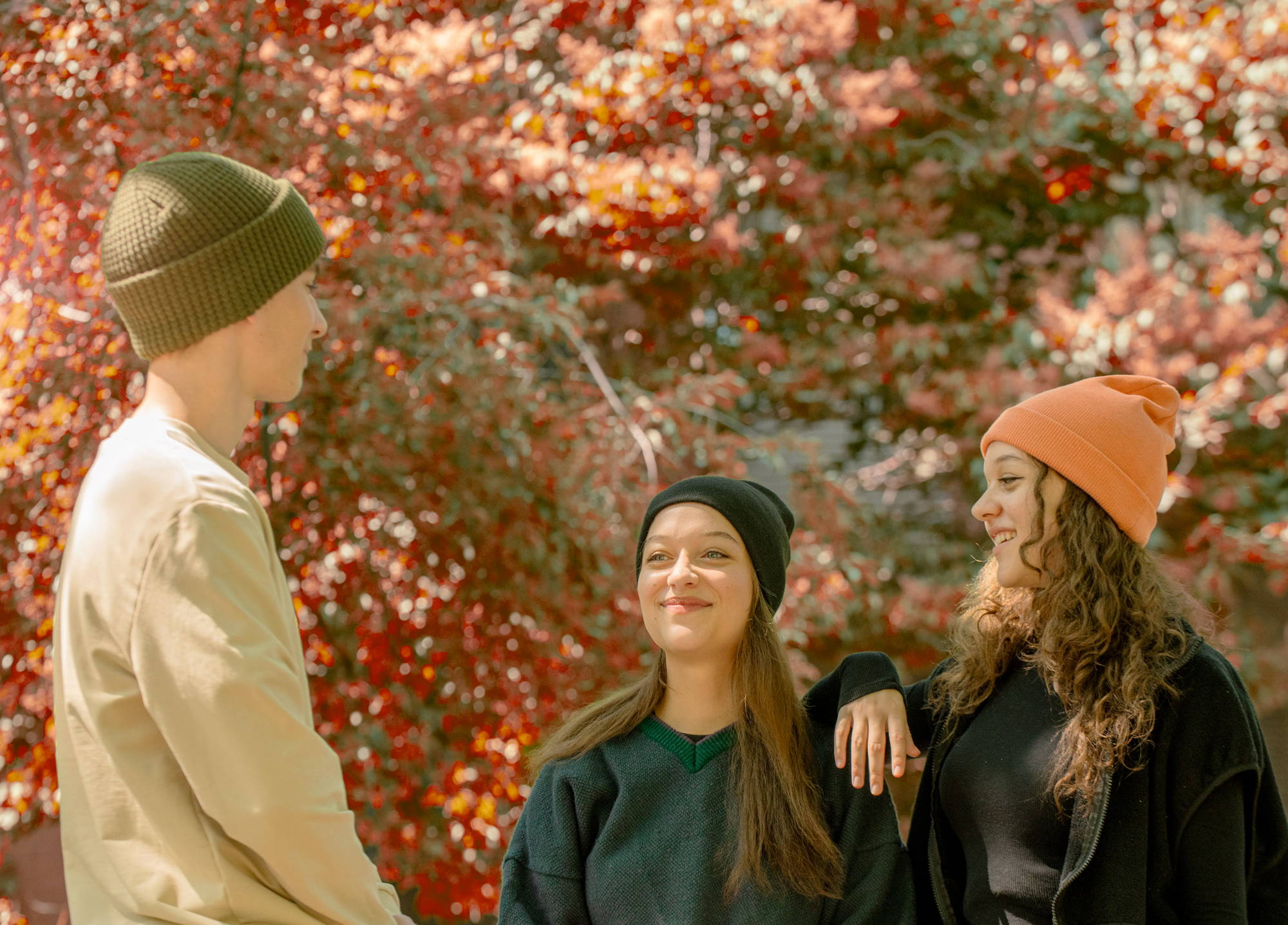 *NEW* Styles in our Canada-Made, Eco-Friendly & Core Collections
For 25 years, we have been designing and ethically producing distinctive, high-quality knitwear, headwear, apparel and accessory products.
We are proud to be a Canadian, woman-owned company passionate about products that combine creative design and trending styles with function and meaning. From the fabrics that make up our products, to branding, labelling and custom styling, to distribution, we take pride in what we do and deliver the ultimate best products and services.
Products with purpose.
our Collections & Products
For Wholesalers & Distributors
"Amazing customer service, great products! Have had SO many people ask where I got my toques made!!! Happy to pass on the recommendation!"
Shalaine S.
LUX Salon & Boutique
"Thankful for quality, local companies that truly care! Love the variety and the materials. I have a few toques and next I want to add to my sock collection!"
"Quality clothes that last, are beautifully designed and knit. Intricate patterns are irresistible. Zippers are flexible and work well, cleverly backed by soft fabric inside to protect them . These clothes will last a very long time."
"Excellent Quality! Great to find a Canadian hat company! Colours are good, fit is great!"
Georgina
i fiori - Faire Marketplace
"Great mittens! Soft, warm, lovely colours."
Rebecca
Kripalu Center for Yoga & Health
Faire Marketplace
"Great supplier! I did a rush order of mittens with my client's logo and everything went really smoothly, the staff is a pleasure to deal with. No hiccups, no excuses, just an overall great experience. And to top it off my client ABSOLUTELY LOVED the product. Highly recommend to anyone!"
Mathew R.
DNA Promotional Products
SAGE Distributor
"Very easy to deal with; fast, helpful customer service; product quality was amazing; will deal with again."
Teresa B.
T and T Promotional Products
SAGE Distributor