Kootenay Knit Collections include a range of high-quality, unique and fashionable knitwear, headwear, apparel and accessory products. We design and ethically produce product lines and look to add new products and collections that have purpose and tell a story.

We are proud to offer a collection of trendy, high-quality knit beanies and scarves, and organic cotton socks that are 100% designed and produced in Canada. For Fall 2022, we have expanded this Collection with more styles and colours.
The Eco-Friendly collection includes beanies, tees, tanks and socks made with eco-friendly materials using sustainable production processes. Eco-Friendly fabrics include Hemp, Recycled Polyester and Organic Cotton.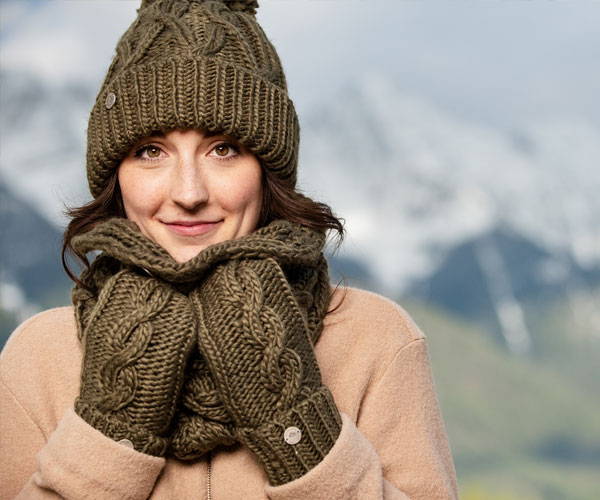 The Basics and Cables Collection includes 100% acrylic with range of rib to mid to chunky gauge knit beanies, pom hats, mitts, headbands, neck warmers and scarfs in a variety of colours and patterns. Most are fleece lined for softness and warmth.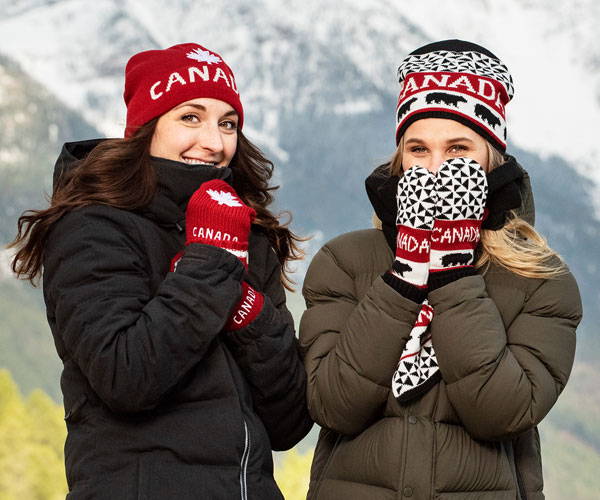 Inspired by our Canadian culture and pride in our local communities, the Canadiana collection is classic and timeless with a modern edge made up of "Get Red!", maple leaf and heritage products including mitts, beanies, pom hats, ball caps, headbands, neck warmers and scarfs.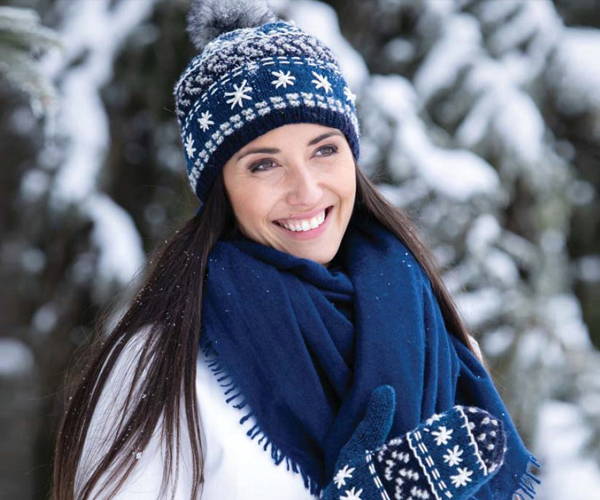 The Artisan Collection is made up of product that is handmade and crafted with minimum automation by skilled women from Nepal. We have partnered with Lost Horizons Knitwear, formerly Laundromat, a Fair Trade knitwear company with 30-year history of working with women in Nepal, to offer their 100% wool products in Canada. The collection includes handmade sweaters, beanies, mitts and socks.