Kootenay Knit Collections include a range of high-quality, unique and fashionable knitwear, headwear, apparel and accessory products. We design and ethically produce product lines and look to add new products and collections that have purpose and tell a story.

We are thrilled to launch our Eco-Friendly T-Shirt, Tank & Sock Collection. Our Eco-Friendly T-Shirts and Tanks are made using eco-friendly materials including Hemp, Recycled Polyester and Organic Cotton. Our Eco-Friendly Socks are made in Canada from 100% organic, Fair Trade certified cotton. The graphics in the Collection are designed to represent meanings that have impact and messages that tell a story.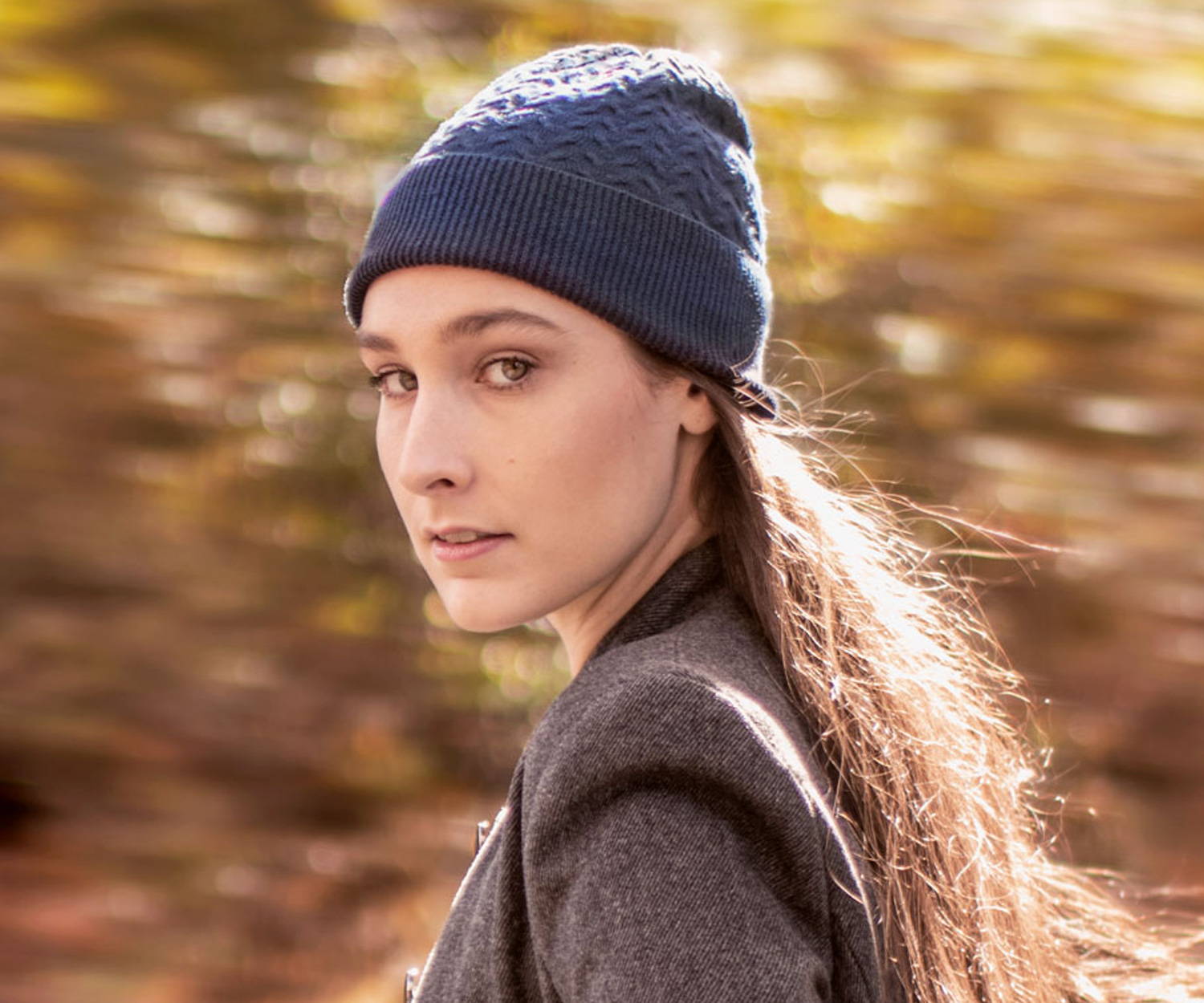 The Eco-Friendly collection includes our Hemp blend beanies and our T-Shirts and Tanks made with eco-friendly materials and/or using sustainable production process. Eco-Friendly materials include Hemp, Recycled Polyester and/or Organic Cotton. We will continue to add more products to this Eco-Friendly collection.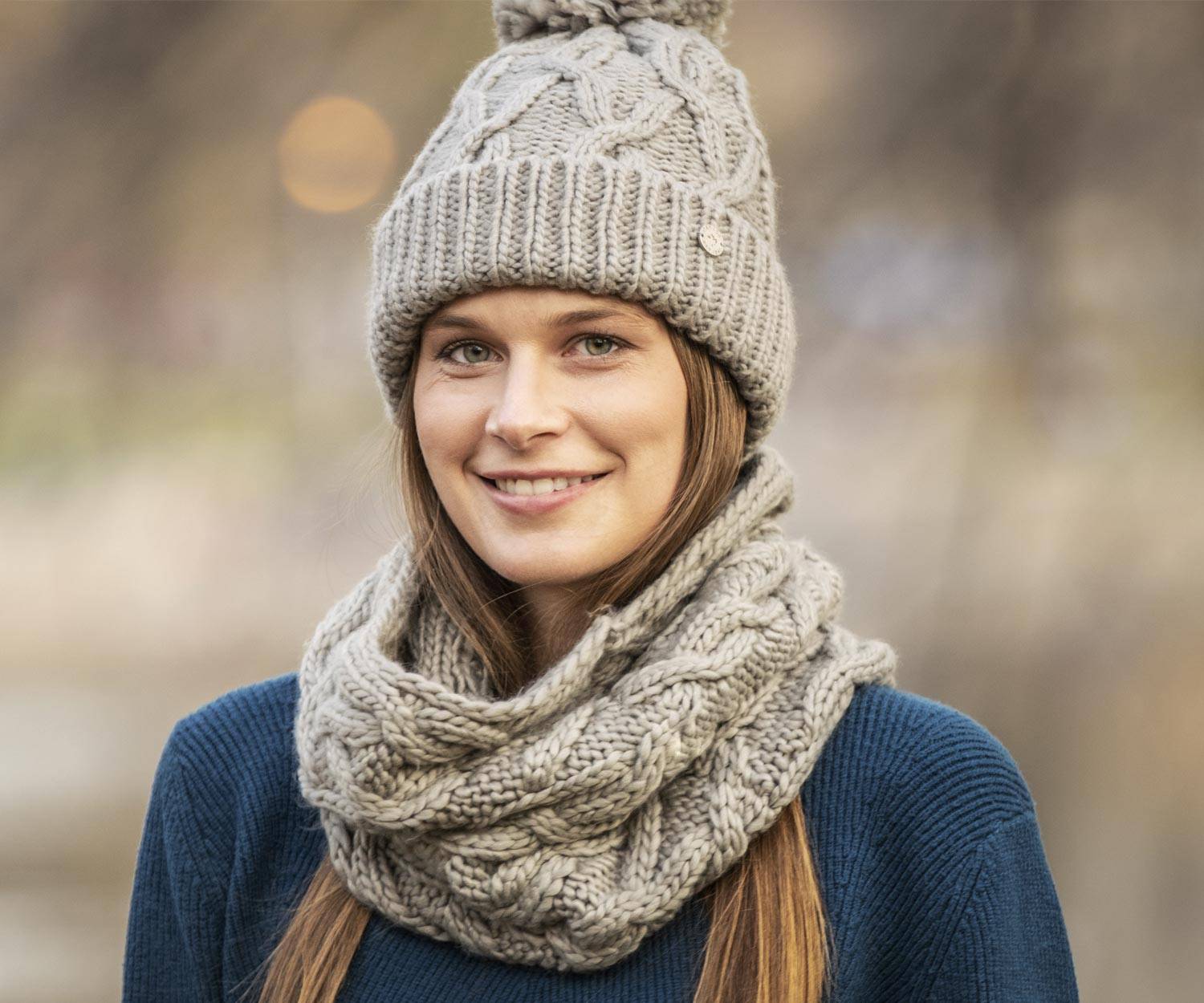 The Basics and Cables Collection includes 100% acrylic with range of rib to mid to chunky gauge knit beanies, pom hats, mitts, headbands, neck warmers and scarfs in a variety of colours and patterns. Most are fleece lined for softness and warmth.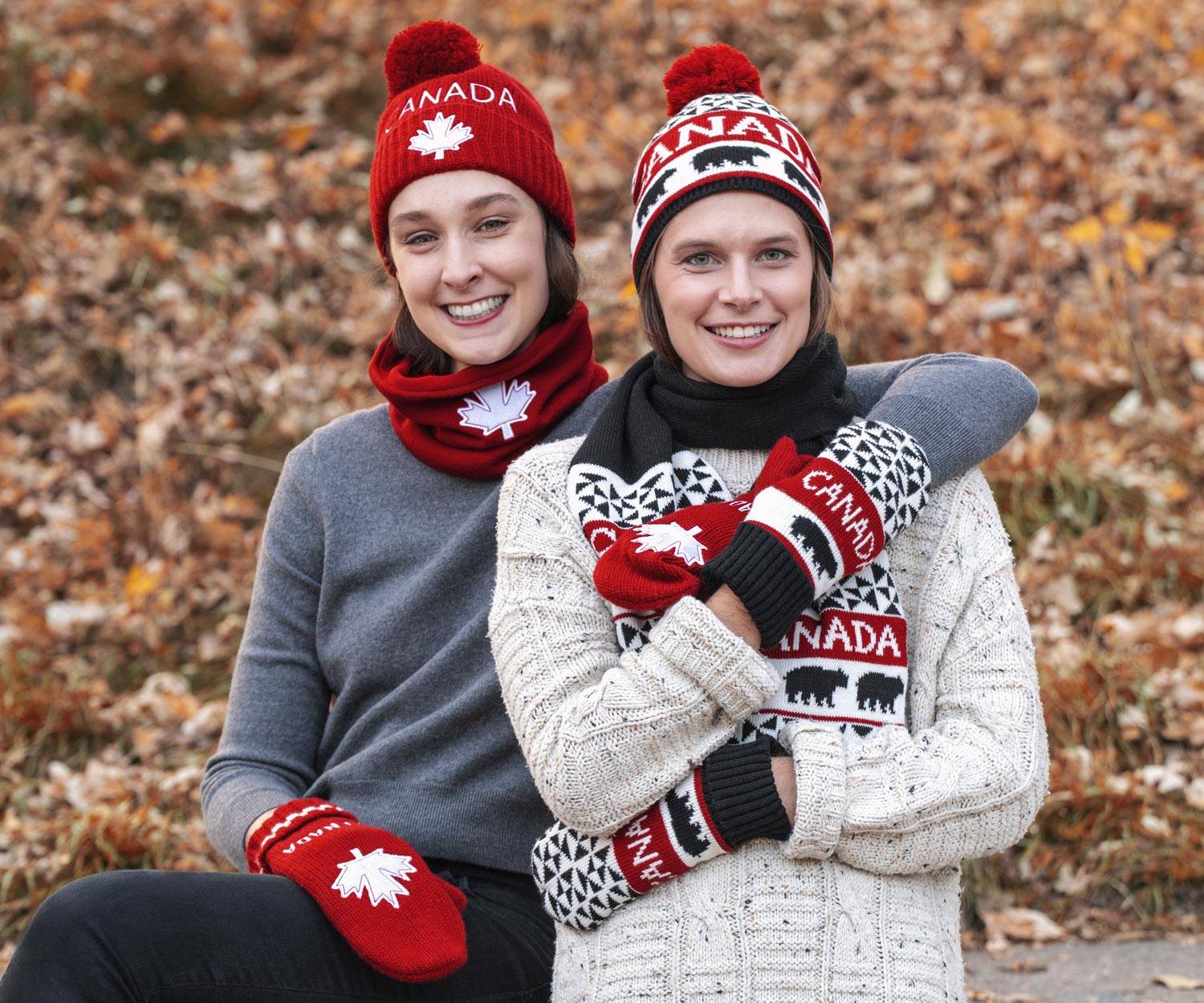 Inspired by our Canadian culture and pride in our local communities, the Canadiana collection is classic and timeless with a modern edge made up of "Get Red!", maple leaf and heritage products including mitts, beanies, pom hats, ball caps, headbands, neck warmers and scarfs.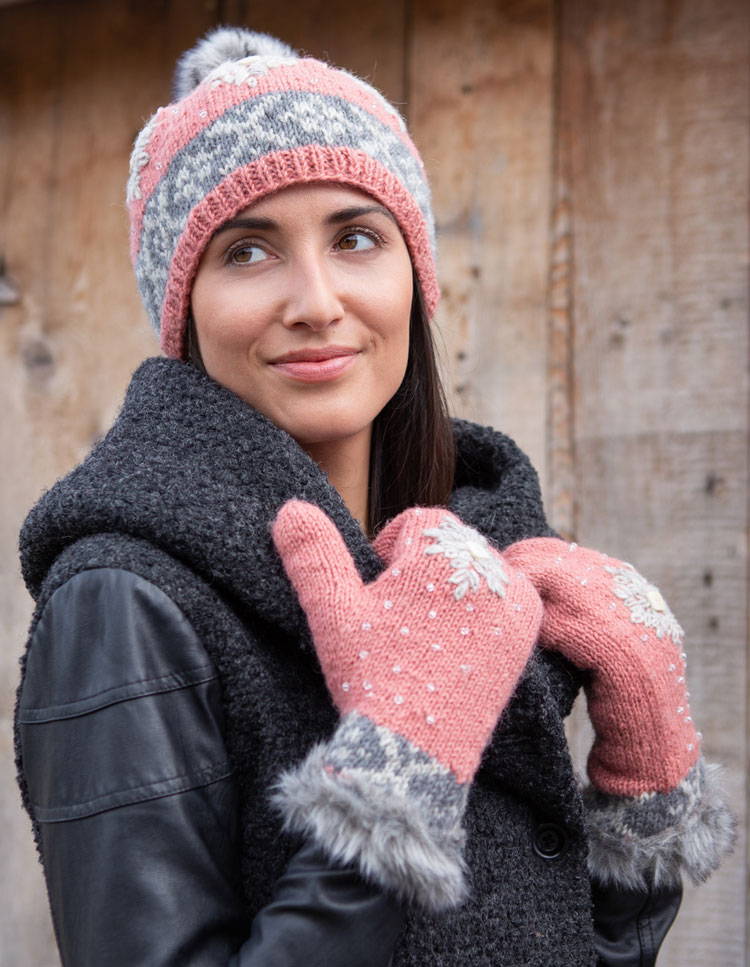 New to Kootenay Knit, is the Artisan Collection made up of product that is handmade and crafted with minimum automation by skilled women from the foothills of the Himalayas in Nepal. We are excited to partner with Laundromat and Lost Horizons to offer their Fair Trade products in Canada.
Laundromat is a Fair Trade knitwear company based in Quebec, Canada and Kathmandu, Nepal. They have been hand-crafting 100% pure wool sweaters and knitted accessories in partnership with Nepali artisans since 1993.
Lost Horizons is fully accredited by the Fair Trade Federation of North America as well and has a 30-year history of partnering with women in Nepal. The collection is made up of hand-knitted and embroidered cold weather accessories exclusively for women that are rich in color with luxurious textures and feminine designs that showcase skilled hand-embroidery.